Many women are hesitant to wear babydoll dresses because they seem to be too bold and revealing. The reality is that you can achieve a totally stunning look with such a garment irrespective of the occasion. It works to help you show off your legs and appear even taller and slimmer. What woman would say no to such a clothing item?
The really great thing is that you can choose babydoll dresses in a wide variety of styles and designs. It is worth starting with the formal models. They are typically made from chiffon and have a free flowing design. You will love the way in which the garment flows on your body especially if it is flared and has an uneven hem pattern.
The empire waist babydoll dresses with a halter neckline and a flared skirt are one of the major trends at present. They combine youthful charm with feminine grace. You will certainly call all the attention with such a garment.
The range of casual models is huge. There are free flowing items with empire waist design, classic A-line models and shift models with flared sleeves. There are also the tunics which come with a belt that clearly defines the top part and the skirt for an elegant hippie look. In the casual range, you will find items suitable for the hot summer days, for clubbing and even for work.
The fabric options are many and different. Chiffon is a popular option and so are various sheer fabrics. Many designers experiment with lace. Cotton is a true classic for the casual models while jersey is reserved for the semi-formal ones.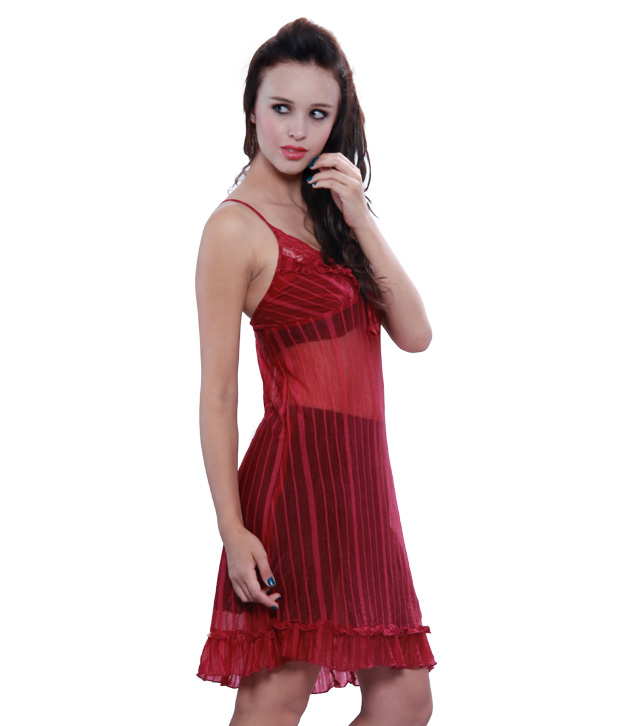 The babydoll dresses come in gorgeous colors. White is the most hip of all options. It is particularly classy when paired with silver decorative details. Aqua, coral and beige are other chic choices. Black never goes out of fashion. The same is true for the floral patterns and prints.